Our Vietnamese Beef Vermicelli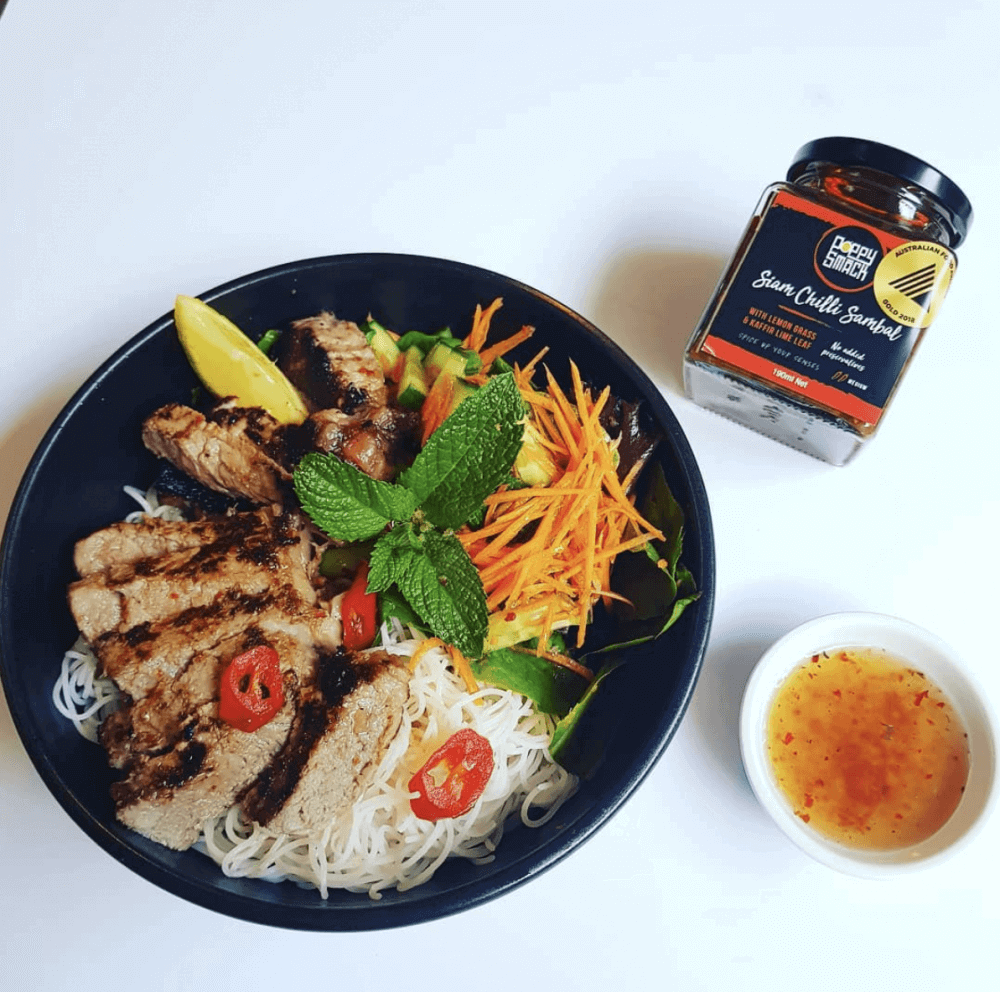 Bun Bo Xao (serves 2)
Ingredients
250g Sliced beef (or meat of your choice),
2 squares/portions of dried rice Vermicelli,
125g bean sprout,
¼ bunch coriander & mints,
1 Carrot,
1 Lebanese Cucumber,
A handful of lettuce,
Siam Chilli Sambal/Vegan Sambal
Instructions
Bring small pot of water to boil. Add a pinch of salt and dried rice Vermicelli. Cook for 5 minutes or until soft. Drain.
Peel and grate carrot. Slice cucumber & lettuce in thin strips.
Wash coriander and chop at 2cm long.
Wash Bean sprout and drain.
In a mixing bowl, add beef, 1 tablespoon olive oil and 1 tablespoon Siam Chilli Sambal. Mix well.
Bring large frying pan to high heat. Add oil. Add marinated beef and quickly toss in high heat.
In a serving bowl, add sliced carrot, cucumber, lettuce, sprout, mints and rice vermicelli. Add cooked beef and then coriander. Serve with Vietnamese Dipping sauce.
NB : Beef can be replaced with Chicken, Tofu or Pork.
Tricks: Allow pan to reach high heat before add beef. To cook for 4, stir fry beef in 2 portions.
Watch our video on how to make PoppySmack's Pad Thai
You need to get…