Our Sambal Chilli Mussels Recipe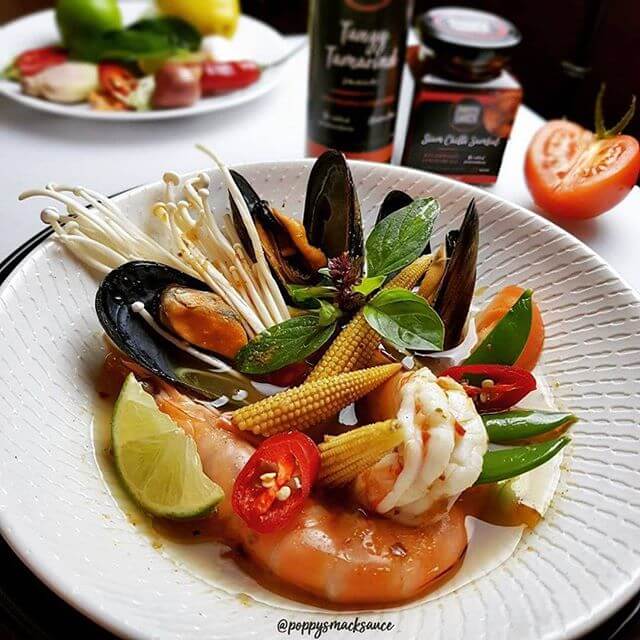 Sambal Chilli Mussels (serves 2)
Ingredients
– 750g mussels cleaned and debearded
– 500g passata
– 1 garlic clove diced
– 1 onion finely chopped
– 1 red chilli sliced
– 2 teaspoons PoppySmack Siam Chilli Sambal
– Salt and Pepper to taste
– Thai Basil or Parsley
Serve with a few slices of baguette.
Instructions
1. Heat oil in large sauce pan and add garlic and onion. Sauté for 3 minutes or until brown.
2. Add mussels and with 1/2 cup of water and stir for 3-4 minutes or until mussels begin to open.  Discard unopened shells. Scoop mussels into a bowl, retain liquid in a separate jug and set aside.
3. Add 2 teaspoons of Siam Chilli Sambal into the same sauce pan on low heat until fragrant. (1 minute)
4. Add Passata and heat for 2 minutes or just until boiling. Season with salt and pepper and simmers for another 10 minutes.
5. Return mussels to the sauce pan and toss to coat mussels.  Add extra reserved liquid.
6. Ladle into a bowl, sprinkle with sliced chilies and basil or parsley.
Serve as is or with bread!
ENJOY!
You need to get…